1 Ply Toilet Paper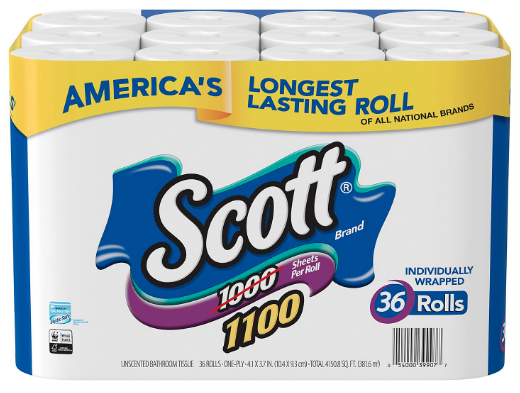 | Last Updated: January 23, 2020 | Units: ¢/Square Foot |
| --- | --- |
---
Bulkernalities:
Money Savings
Fewer Trips
Less Packaging
Inflation Protection
Emergency Preparedness
Storage Space
User Preference
Membership Fees
Higher Consumption Rate
---
Due to the recent toilet paper shortage as a result from the Coronavirus (COVID-19), a toilet paper calculator has been developed to help estimate how many rolls of TP are need and how long that would last in a quarantine. It's pretty slick and has some more advanced options to get a clear picture of realistic toilet paper consumption.
1 Ply toilet paper significantly reduces the unit costs compared to 2 ply toilet paper and can also help keep septic tanks and plumping running smoothly.
Another approach to reduce bathroom related costs is using a bedet.
---
Reminder:
Check your local retailers and compare here to make sure you're getting the best deal when buying
bulk
! Bulkonomics uses some
basic assumptions
with all listed products.